Annette Leavy is the Clinical Manager here at Bluestones Medial, and we are so lucky to have her on the team. She has been nursing for over 20 years now, so she has plenty of nursing knowledge for us to tap into!
Revalidation is something that every single nurse must complete every three years. It can be time-consuming, but you can make things easier for yourself by planning ahead.
 We asked Annette what her top tips for revalidation are, and here is what she had to say: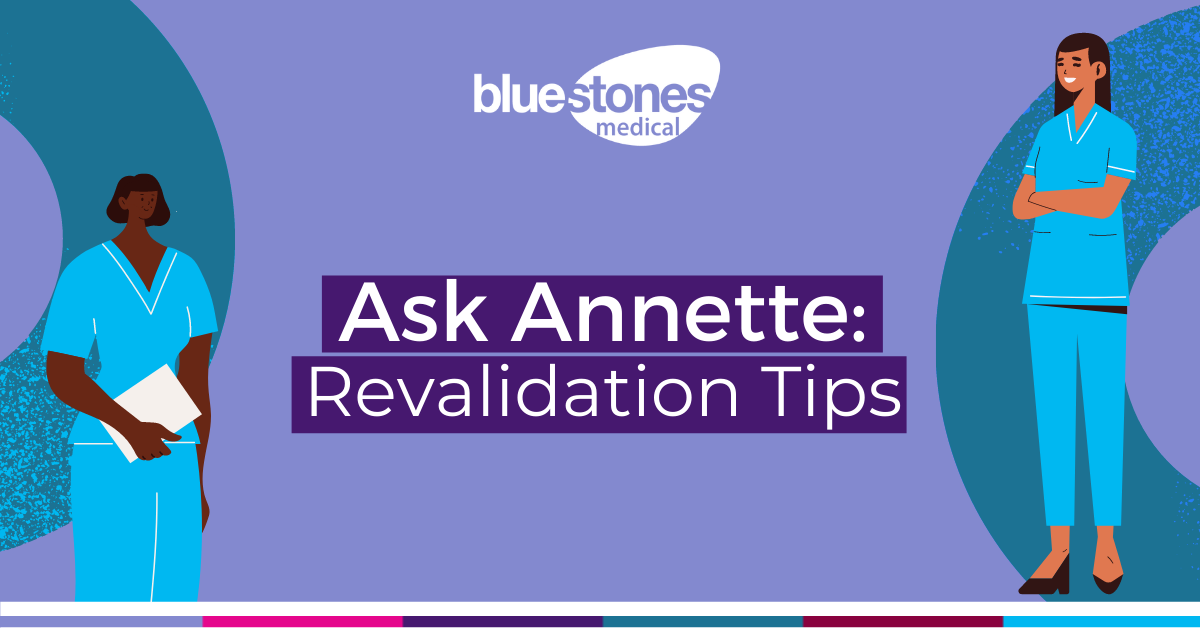 1. The first tip Annette gave was to write things down when they happen. She says writing a reflective statement ASAP when it is fresh in your mind will save you trying to remember it further down the line. We've been in a pandemic for almost two years now, so use the experiences you've been through as a starting point.
2. Annette said the best place to start is the NMC website if you need clear guidance, as they provide revalidation templates that essentially hold your hand through the process. You can find these templates HERE.
3. As you're probably aware, you need to provide five reflective statements with five pieces of evidence to support them. Annette said you could use anything from an email from a manager to a letter or card from a patient. Evidence can be anything that says how good you are in your role.
4. Annette has advised that you check all your reflective statements, and the evidence you're using to support them meets the NMC revalidation requirements. You can check this by clicking HERE.
5. Revalidation comes around every three years. We understand how busy you are but leaving things until the last minute is never helpful. However, you will receive a prompt just before yours is due. Annette suggested allocating time each week to sit down and spend time alone writing yours, with no distractions.
6. Did you know that if you require assistance in completing your revalidation, Annette offers 1-2-1 support to all our candidates in the North? We also have Lara, our Clinical Lead in the South, who provides the same service to our candidates in South Wales. Not only this, but they are also available to discuss your reflective practices with and act as your confirmer.
If you would like more information on revalidation or support from Annette, you can call us on 01244 555 020. Or, for our candidates in South Wales, you can speak to Lara by calling 01633 499 689.
Keep up to date with everything we get up to here at Bluestones Medical and Bluestones Medical Complex Care by following us on our Facebook, LinkedIn and Instagram pages.