The core of our business has been built around our ability to source and place healthcare workers into private and public hospitals, care homes and other medical establishments. Often requested at short-notice, our well-developed candidate pool and engaged worker network means we can respond quickly to our client's requirements. And we develop great relationships with our workers, providing them with a range of excellent worker benefits, so we understand what they want from their next placement, whether they've got any location or work preferences, and the roles that are going to be best for them.
This all ensures a happy balance between candidates and clients and results in a consistently high placement ratio… something our clients and hiring managers come to rely on, and trust that we will consistently deliver.
If you need any assistance with your ad-hoc recruitment then please feel free to contact us or submit a vacancy.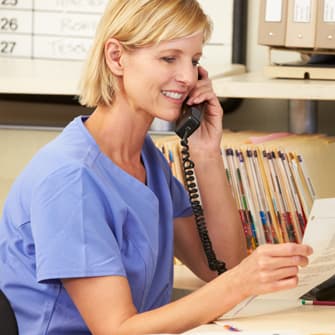 Where we've developed closer relationships with some of our clients, hospitals & trusts, and healthcare providers we've been asked to help manage more complicated recruitment campaigns for them. This goes beyond the ad-hoc and contingent recruitment activities that are necessary to fill shifts and provide personnel for rotas, and instead typically involved multiple staff requirements.
And we manage the entire process, from designing and launching a recruitment campaign to coordinating recruitment advertising (across the popular Bluestones Medical website, as well as other industry-leading online job boards, and where appropriate in offline media too). We conduct a comprehensive search of our extensive candidate talent pool and utilise the breadth of our network to ensure we draw on the widest range of relevant personnel for the roles we're asked to support.
Managed campaigns typically involve a two-way commitment. As a preferred recruitment agency, we'll be given the opportunity to fill multiple roles (often exclusively, or with an advanced exclusive period) and in return, we commit to certain deliverables and Key Performance Indicators (KPIs), and lay out a Service Level Agreement (SLA) that specifies what we will do and when it will be done.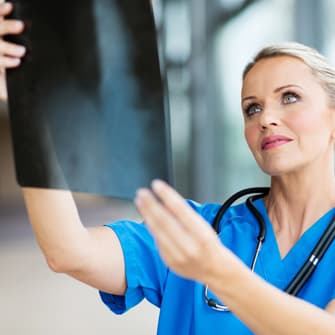 It's our belief that our clients deserve individual attention from our recruitment teams so that we can understand the specific challenges they face and provide a service that's meaningful for them. So in addition to providing both temporary and permanent staff, or running managed recruitment campaigns, we also offer a Managed Rota service.
Our Managed Rota service typically sees one of our specialist team work with a specific ward or department that is struggling with staff or is regularly impacted with outstanding requirements and works closely with their staffing department to ensure the information we have is accurate, whilst also attempting to forecast future staffing needs. Once we understand the situation, we'll propose a solution… which in this instance, may involve deploying a team of agency staff on a regular weekly shift. In most instances, this will be for a minimum of a week, but often clients opt for longer-term assignments.
The main advantages of this approach includes overall efficiency improvements through reducing the time needed to train new agency workers, reducing the pressure on short-staffed permanent teams, and increasing patient care consistency through regular contact with the same workers. Please contact us to discuss how our Managed Rota solution can help you and your business.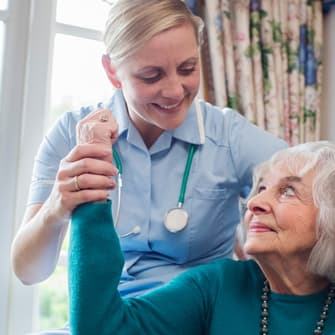 With such a substantial candidate talent pool, developed over years of providing temporary and ad-hoc recruitment services through NHS frameworks and into the private medical sector – it's natural that some of our workers opt for permanent roles; or clients come to us for assistance with their staffing.
We have permanent recruitment specialists operating out of each of our regional recruitment hubs and are adept at managing both ad-hoc recruitment activities and managed campaigns.
If you'd like our help with a specific permanent role, please submit your vacancy and we'll be happy to help.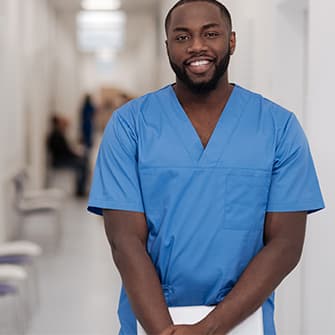 As we all know, revalidation is there to ensure that nurses are able to demonstrate continued ability to practice safely and effectively, but there's a big onus on nurses maintaining and supplying records to substantiate their revalidation. This is where Bluestones Medical will help, by ensuring that all its agency worker nurses have been revalidated.
We support the individual workers by providing workshops, and one-on-one advisory services to help with understanding the revalidation requirements. We also provide all our agency workers with documentary evidence of hours worked through Bluestones Medical, along with a NMC reflective account form (if required), and a confirming service for full-time agency nurse workers to revalidate.
Finally, through Bluestones Medical Academy – our free CPD training service for nurses, operating theatre staff and health care assistants – we offer our agency workers the ability to complete relevant training (such as IV Medication, cannulation, venepuncture, tracheostomy care, catheterisation, etc.), whilst also accruing certified CPD hours that can be put forward as part of the revalidation process.