Welcome to the first in a regular series of Bluestones Medical Compliance updates. We thought it would be helpful to provide you with information on compliance, mainly because of the ever-changing requirements and so that we can keep you updated at every step of the way with how to stay compliant so that we can continue to offer you shifts with us.
For those that work with us already, we'd like to start by thanking you for your cooperation and assistance in providing us with the correct forms and documents required. This process can be lengthy at times, but we are fully committed to ensuring that all of our workers meet the required framework compliance standards set by the Department of Health and the NHS. This helps maintain our fantastic reputation for providing the best staff in the business.
Keeping you compliant
To keep you compliant so that we can continue to offer you a wide variety of shifts our Compliance Team have to adhere to a number of different regulations. The main priorities for you is to ensure that the following are updated on an annual basis:
Mandatory Training
It is very important that all candidates complete mandatory training on an annual basis.
Please remember that although a lot of you may have substantive posts where you are only required to update training every 2 -3 years, requirements for agency workers differ. As part of our framework requirements mandatory training must be completed annually. If not updated, you will not be compliant to work.
Our compliance team aim to give you a months' notice when your training is due to expire but it is also very helpful if candidates keep track of when their training is due.
We are currently working with Key Training Academy who deliver our free BLS practical training in our Chester office on the last Friday of every month. At present, we are unable to provide manual handling practical training due to training equipment, but this is something that we will look to deliver in-house in the very near future.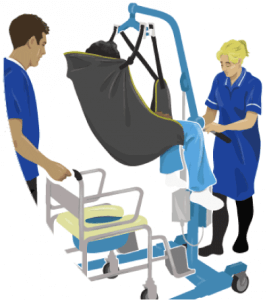 In the meantime, Key Training offer a very competitively priced session to complete your half day Manual Handling refresher training in various locations throughout the Northwest and North Wales. Details can be obtained from our Compliance Team. If you do have a substantive post with a NHS trust we can accept evidence of any practical training you have done with them. In addition to this you will also need to complete our online training package.
We do understand training can be very time consuming, but it is MANDATORY and without it we are unable to book you out.
Fitness to Practice
It is also a requirement that every candidate is screened annually to ensure that their fitness to practice is not impaired in any way. As part of this process, candidates are required to complete a short medical review form. This is then sent to our external Occupational Health provider and a fitness to practice certificate is then issued.
If you don't have access to a computer or printer, there are alternative ways we can get the form completed. Please contact the Compliance Team if you have any queries on this. As with the training, without a Fitness to Practice certificate you are not compliant to work!
DBS
As you are all probably aware – it is a requirement that agency workers have a DBS check done annually. A lot of you will be aware of the DBS update service which allows you to register a DBS certificate which then becomes portable. This is great for you and us! It means you only have to make a payment of £13 a year to the DBS instead of applying for a new certificate every year.
If you are unsure of how this works then please contact a member of the Compliance Team and they will be able to give you full details on how to register for this service if you haven't done so already.
We hope this has been useful to you and any feedback would be appreciated.
In our next update, we will provide information on the importance of NMC checks and revalidation!
Thanks for your support and all the hard work you do!
The Compliance Team
Bluestones Medical
Contact the Compliance Team
[caldera_form id="CF5c07a0013a42f"]