Bluestones Medical is excited to introduce Lara Lamb as our newest clinical lead. Lara will be providing our candidates in South Wales with training and any clinical support they want/need.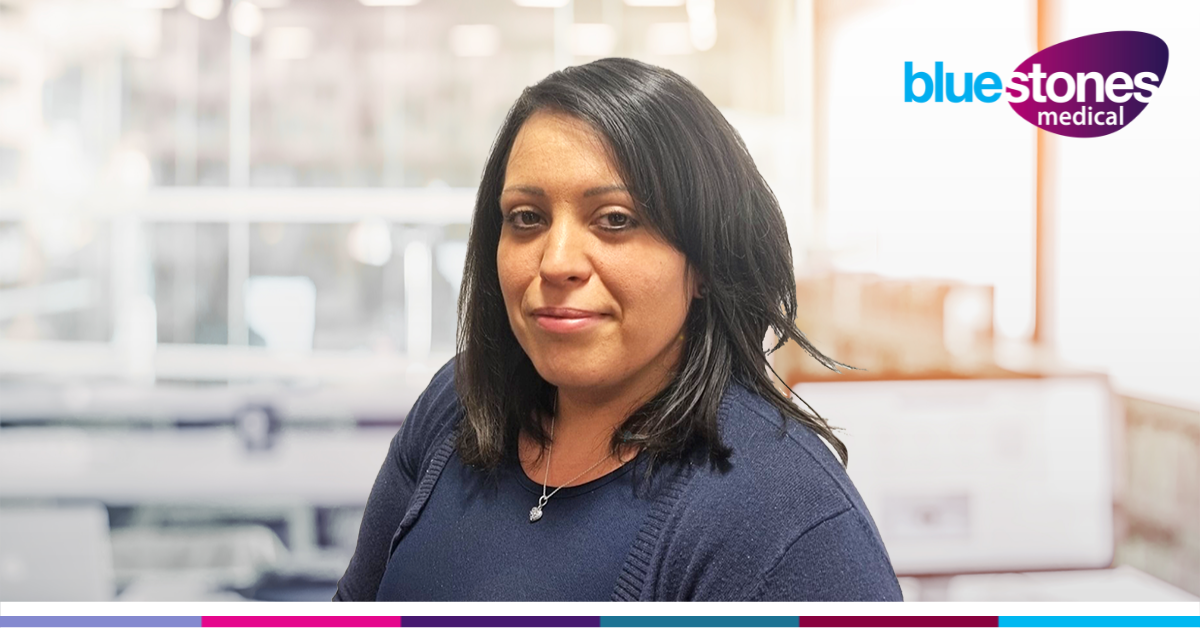 Ensuring that our candidates receive the support they need and deserve is a priority of ours. Therefore, by having Lara on the team, who is a qualified Nurse, we are able to provide our candidates with expert clinical advice. Not only this, but Lara is also a candidate of ours, so she also knows what it is like to be a Bluestones Medical agency nurse.
We asked Lara a few questions so we can all get to know her more and you can read her answers below.
Three words to describe yourself?
Approachable, vivacious, adventurous.
What's your favourite film?
About Time.
Who do you admire most and why?
My daughter. This year has been quite challenging for us as a family, and even though she is only 6 – she has been a little star and battled through as though nothing has ever happened.
Name three people you'd invite to a dinner party (alive or dead)
Freddie Mercury, my gorgeous fiancé and my grandparents (never met them)! I know, slightly more than three…
What do you do best?
My absolute best to help people.
What's your pet peeve?
Poor spelling and grammar.
What's your favourite drink?
Disaronno. Prefer the spirits!
In your own words, tell us a bit about your background.
Started as a HCA (a long time ago). Decided to do my training and continued on the nurse bank throughout – picking up shifts to help make ends meet whilst being a student. Qualified in 2011 and mainly worked in the acute sector of the NHS. Experience spans from A&E through to Dialysis and Trauma.