Theatres AHP
The Bluestones Medical theatres AHP division recruits ODP's and theatre nurses for NHS and private hospitals across the UK. By sourcing and supplying highly skilled theatre practitioners, we are supporting our client's operating theatres, which are one of the most essential and specialist healthcare services.
Our theatre team consists of reliable and passionate individuals with over 5 years of experience in recruiting for this specialist industry. They understand that ODP's and nurses act as the main link between the surgical team and other operating theatre parts. The expertise they have built over time allows them to fully understand the individual needs of our clients and candidates and how to best serve them. Moreover, they pride themselves on their ability to provide these clients with candidates who have the required skillsets for the role, from minor laparoscopic surgery to specialist cardiac surgery.
The roles we are currently recruiting for are:
Anaesthetics
Recovery
Scrub nurses
Surgical first assistants
Healthcare assistants
So, whether you're a candidate looking for long-term, consistent work, or a client seeking a specialist staffing solution, our theatres' team can offer you exactly that. By joining the Bluestones Medical specialist theatres family, you will become part of a dedicated, passionate, and enthusiastic team.
Latest Theatres AHP jobs
We're constantly recruiting for healthcare professionals that work in theatres AHP. We frequently have roles that we don't advertise directly, so if you don't see a suitable role listed below, then please contact us to discuss your requirements.
Get our app, Sirenum
Easily manage your shift bookings & availability.

Find out more about Sirenum HERE
Earn up to £125 for every referral you make!
Meet the Theatres AHP team
07867 058 410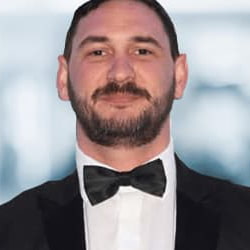 07884 034 761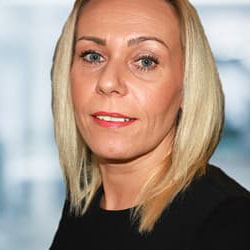 Don't just take our word for it…
I've been a Theatre Recovery Nurse with Bluestones now for several years and have never felt the need to change agency.
They are friendly and professional and I've always felt they will listen to any concerns I might have. A great team!
I have worked for 3.5 years with Bluestones Medical. I have found them to be supportive and very helpful. Communication has been excellent and they have been flexible when needed. I have found all staff there to be pleasant, professional, accommodating and understanding. Thank you for making my experience working here enjoyable.
I have worked for Bluestones Medical for many years now as a theatre scrub nurse. I have always been very well looked after in my placements with good rates of pay. They provide organised mandatory training and offer freedom and flexibility of working. They are a very professional, friendly, and supportive agency who have always listened if I have had any concerns and have helped were necessary. So, thank you to all at Bluestones, it is a pleasure to work with and for you.
Latest theatres news
Check out the latest theatres and other relevant news here.
What do you want to do next?
Register with the Theatres AHP recruitment team
Contact the Theatres AHP team
Earn £125 referral bonus for you AND your friend!