We are delighted to finally be able to announce that we have partnered up with The Hospice of the Good Sheperd and will be raising funds for them over the next year.
As a business, we wanted to do more to support a local charity. Therefore, we asked the entire team to vote for a charity that they would like to support over the next year and The Hospice of the Good Sheperd received the most votes!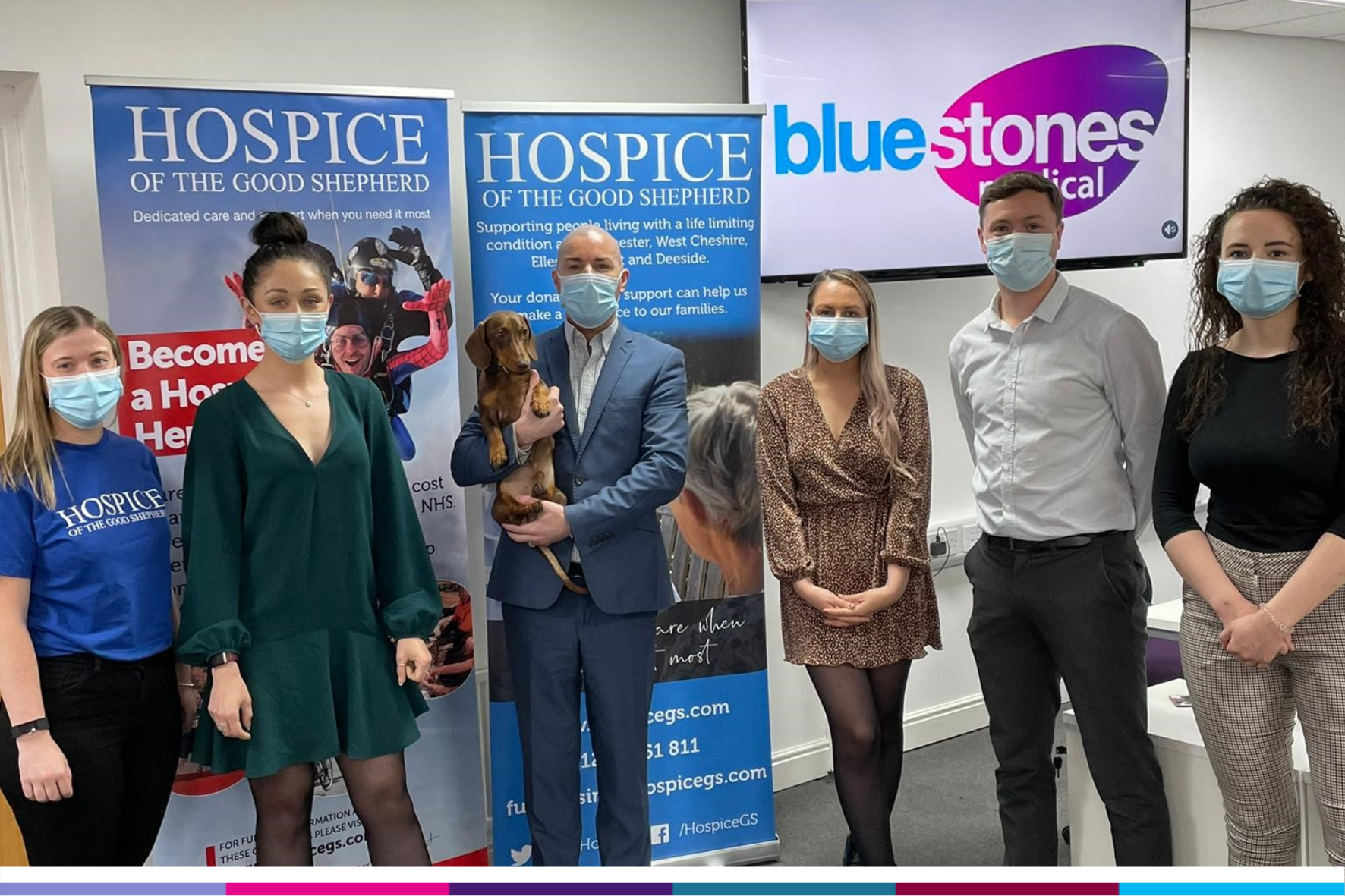 The Hospice of the Good Shepherd is a respected provider of palliative care for residents of Chester, Ellesmere Port, Deeside, part of South Wirral, and Western Cheshire.
Early in 1983 two nurses attended a meeting of the Chester Lions and spoke about their work in caring for patients suffering from cancer. When asked where they were based the nurses explained that they had no base but talked about the idea of a local Hospice.
Under the leadership of Noel Rouse, acting Secretary of the Chester Lions, they approached local business leaders and healthcare & community leaders to see if there was sufficient interest in the idea of setting up a local Hospice in Chester. Following a considerable groundswell of support, a community meeting was held on 28th September 1983 in Chester Town Hall where it was agreed to set up a working group and committee. At a subsequent meeting on 15th November 1983, Vivienne Smith was appointed as Chair of the inaugural Hospice Committee.
The Hospice of the Good Shepherd opened on 6th February 1989 and the first patient is welcomed by Matron Mrs. Ann Teaney and staff. The Hospice was officially opened by HRH Diana, Princess of Wales, escorted by the Duchess of Westminster, our Patron, and watched by many supporters, staff, and volunteers.
A pillar of the community
Today, their specialist team of medical and nursing staff deliver end-of-life care to their patients and support their families, carers, and friends. The services offered by the Hospice are varied across several disciplines and reflect the diverse nature of their care and support. For example, during the past year, the Hospice has provided almost 300 In-patient stays and had over 1,000 Day Therapy attendances. There were also over 800 medical consultations in Hospice Out-Patients. The Hospice offers social, psychological, and spiritual support from their social workers and spiritual care team. Together with the support offered by their bereavement team, almost 1,000 families benefited from these services.
Our mission
Did you know it costs £11,000 PER DAY to run the Hospice? Did you also know that only around one-quarter of the running costs come from the government? But importantly, services for individuals are always provided entirely free of charge. Therefore, The Hospice of the Good Shepherd must generate about 75% of its running costs through donations and other fundraising.
As a team, we have committed to raising £11,000 for the Hospice over the next year to pay to run the Hospice for a day.
We are extremely committed to working together as a team to raise as much as we can for the Hospice. We will ensure that we let everyone know of any initiatives that we run, and we would be extremely grateful for any money you can donate to this incredible cause.
When it hit home
Last week, we were lucky enough to have been paid a visit by Justin Caroe and Nicola Suggitt who are part of the fundraising team at the Hospice. They spoke about some of the fantastic work that the hospice does, from the formidable patient care they provide to the support they offer to bereaved family and friends. The stories they told really hit home and made the team even more determined to do whatever we can to raise as much money as possible for them.
We would love your support!
Please do keep your eye out on our social platforms to keep up to date with our fundraising initiatives. We know times have been tough for so many people, but just £1 can help us on our way to hitting our £11,000 target.
You can donate to our JustGiving page HERE.
If you aren't already, please follow our Facebook, Twitter, Instagram & LinkedIn pages.