12th May is International Nurses Day and perhaps now, more than ever, we can reflect on the essential work, unfailing commitment and superhuman efforts our nurses demonstrate every day.
To help celebrate International Nurses Day, please tell us what it's like to be a Bluestones Medical nurse by sharing a photo or video with us on email, or on social media and you can win a voucher of your choice. We have vouchers worth £50 and £100 to give away.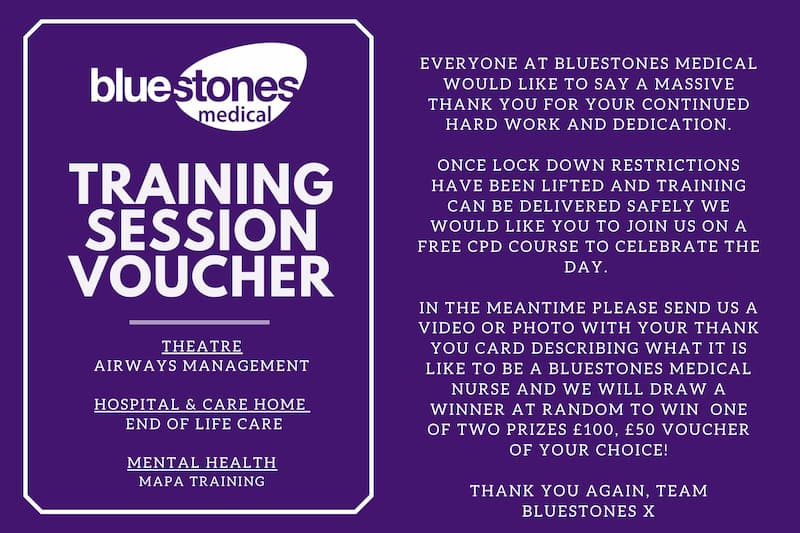 See what one of our nurses, Ashleigh, had to say about us…
Just want to say you absolutely made my day receiving my thank you card through the post today. It's the little things like this that make me love being part of Bluestones Medical. From the get go you have been so supportive even when my Nan was poorly the team at bluestones have been so understanding. You have been so supportive throughout my transition from the NHS to Bluestones full-time and I can't thank you enough. It was definitely the best decision for me, it has given me the flexibility I needed for my professional and personal growth, it has allowed me a good work/life balance and I am enjoying the variety of work. So again a big thanks to you all at Bluestones but especially you Tash you've been amazing!