We are extremely excited to introduce to you our new Clinical Manager, Annette Leavy!
Annette has joined us to provide our candidates with unrivalled training, to support their career development and help them get to where they want to be. She will also be carrying out clinical interviews with candidates, offering re-validation support, dealing with clinical complaints, and offering her exceptional clinical advice.
We are overjoyed to have Annette join the Bluestones Medical team. So far, the work she has been doing has been very well received. We feel extremely lucky to have access to her knowledge and expertise, which will undoubtedly support the business in achieving our goals. Moreover, she will be providing our candidates with a bespoke and specialist service that they will not be able to access anywhere else.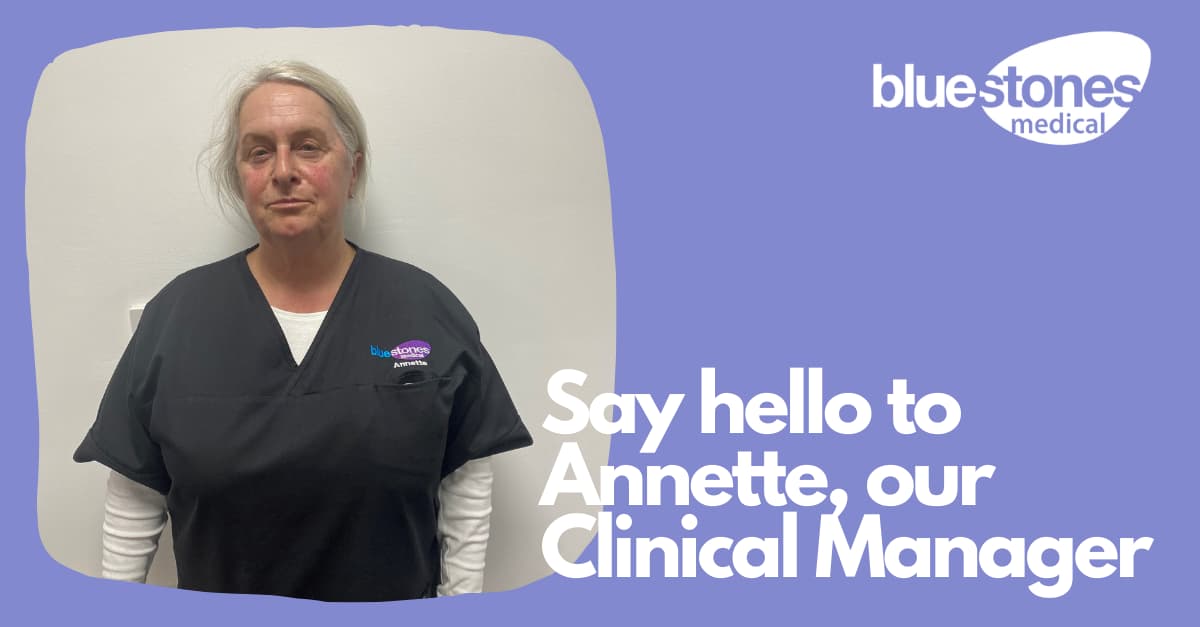 About Annette
Annette trained at Charing Cross Hospital in London and qualified in 1985. She has worked in Intensive Care and Primary Care as a General Practice Nurse.
Moving forward, Annette achieved her Cert Ed which enabled her to become a Manual Handling Trainer / Back Care Advisor at an NHS Foundation Trust in the North West for 7 years.
Since 2012, Annette has worked within a combined role as an Occupational Health Advisor / Emergency Response Nurse. She also studied for her NEBOSH General Certificate which she says helped her to further develop her skills within the private sector.
A message from Annette
"I am looking forward to delivering a high standard of training with Bluestones Medical very soon. Meeting and interacting with Bluestones nurses and carers provides such a great opportunity to help and assist the fabulous individuals that are registered with us and who work very hard."
To find out more about us, Annette, and the service we offer our candidates, call us on 01244 555 020 or you can register with us here.