We want to ensure that all our workers – and in this instance, our broader healthcare network – are kept up to date with events and news that we think are important and could benefit you. So we think it's important that we let people know about the RCN webinar that's taking place today, at 3.30pm.
The Chief Nursing Officer's Black and Minority Ethnic Strategic Advisory Group – London Region and the Royal College of Nursing – London are hosting this webinar.
During the webinar, they'll:
give an update on recent evidence around COVID-19
listen to the voices of agency staff and gain feedback about their experiences
gain response from the agency providers and Acute trust providers perspective
explore the practices and experiences around the use of Personal Protective Equipment (PPE)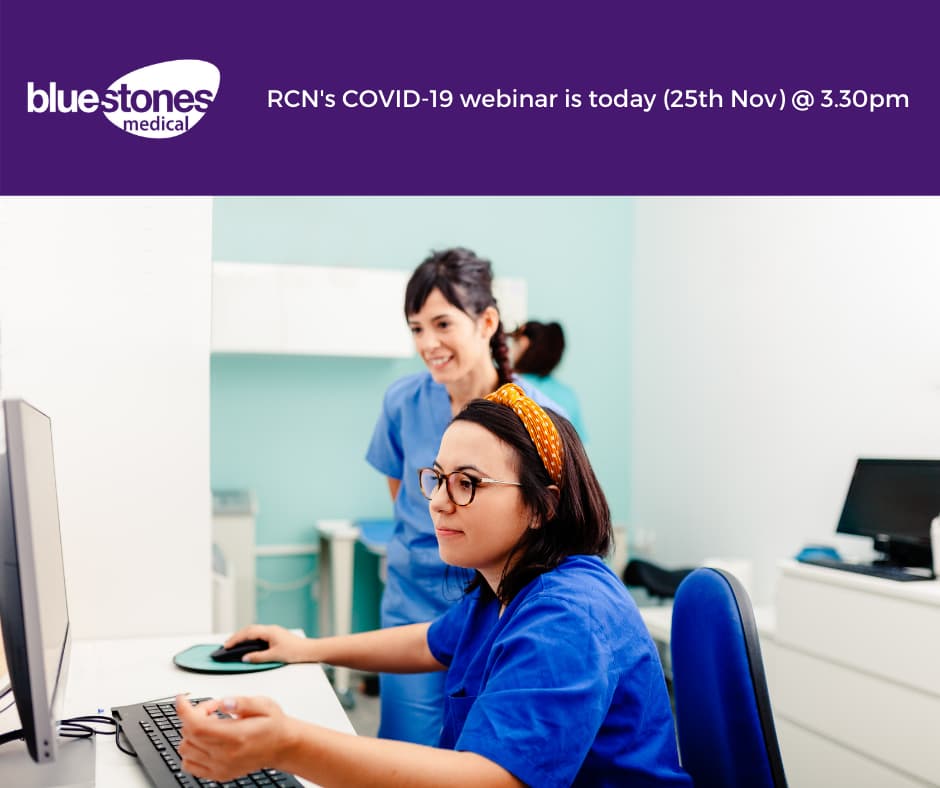 The overall purpose of the session is to hear from the agency nurses and update agency nurses on policies, guidance and best practices on COVID-19 in response to their concerns raised to ensure safety and wellbeing of our temporary workforce during the second wave of the COVID-19 pandemic.
To register your interest and join the webinar, please click the button below.
Please note that the link is for a Microsoft Teams meeting, so you'll need to visit this link at the scheduled time on 25th November. Please make sure you're able to use Microsoft Teams before the event is due to start.
How we keep our workers safe
Bluestones Medical ensures all our agency nurses are fully trained with mandatory specialist Coronavirus Infection Prevention and Control Training assigned to all candidates.
In order to ensure our workforce remains protected, specialist COVID-19 risk assessments are conducted on all temporary workers as part of our registration process.
As the COVID-19 situation continues to evolve, we will continue to share information, best practice and resources that we believe will be of interest to our workers. The RCN webinar covering the impact of agency nursing is one of those resources we felt worth sharing with our workers and broader network.